Hypothetically speaking, let's say you are married to someone who decides in their 30's that he wants to go to medical school. Let's also hypothesize that you have three kids. How big do you think you're budget would be? Pick me, pick me! I know the answer-TINY!
You want to know something else that's tiny? The other day the commander (my four year old son) looked at me and said, "Mommy, your eyes are tiny, but they look bigger when you wear make-up." I replied, "Yes, buddy, you're right. That's why beauty products are a bagillion dollar industry."
Tiny budget, tiny eyes...it got me thinking about how living on a small budget forces you to get your beauty products and shopping thrills via cheap purchases (And I definitely need retail therapy). Along the way I've found some gems.
Here are a few of my favorite (CHEAP) things and some of my favorite tricks and tips too.
(BELOW THIS POST YOU WILL FIND DETAILS REGARDING TODAY'S GIVE AWAY ITEM:).
1. e.l.f. make-up- This brand is found at Target stores. Most of their items are $1. I love their make up brushes! Visit www.eyeslipsface.com to see all their products.
2. Black Amethyst body spray by Bath & Body Works- I hate really sweet scents and this one is my new favorite. I got it on sale for $3 (They are always having sales).
3. NYC In a New York Color Minute nail polish #246 Park Ave.- This is a grayish purple color (the picture below looks a lot more pastel than the real color) that I love! It looks hip on short nails (which is the only way I wear my nails) and is a great winter hue. I got mine at Wal-Mart for around $2 (maybe less).
4. Suave Volumizing Shampoo and Conditioner. I have limp hair and can't afford pricey product. I really like the smell of these (not too sweet!) and they work well.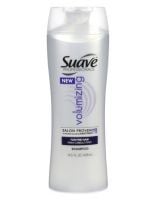 5. Suave Clinical strength deodorant- If you sweat more than the average gal (what? girl's sweat?) this is the answer. It's a lot cheaper than the other brands, but works just as well.
6. Chapstick brand chap stick- I can't live without it. I have one in every room and purse.
7. Little journals- I go to the dollar store or dollar section of Target and find cute purse size journals. Though I can type notes into my iPhone, I still love to write things down.
SOME FREE THINGS I LOVE...
8. Instagram and Hipstamatic iPhone apps.- These applications allow you to take pictures from your iPhone and give them a cool vintage look. Below you can see a picture I took of Sassafras. There are various styles you can apply to your pictures that totally change the look of them.
9. Crafty Blogs. I love to make my own things (throw pillows, skirts, decor, you name it). This site is one of my new favorites. She has some great tutorials. Click on the image to go to the site.
10. The show PSYCH on USA network- This show is hilarious without being overly crude or violent. They are currently on break until this summer, which means it's a great time for you to start at Season 1.
11. A Fine Frenzy, One Cell in the Sea Album.
SOME OF MY TIPS
12. Olive oil- The air in Utah is extremely dry and my hands crack all the time. I put a tsp. of salt and olive oil in the palm of my hand and rub it in like lotion. The salt exfoliates and the oil works way better than lotion. Plus, the oil doesn't sting my kid's dry hands like lotion with alcohol in it.
13. When you're in a hurry, only wash the front of your hair. Pull the part of your hair in front of your ears forward and put the rest in a pony tail. Wash only the front in the shower, take out your ponytail and blow dry it all together.
14. Adapt jewelry- I recently found a really cool pair of earrings in a clearance basket in the mall. They were one dollar and it was obvious why. They had a hideous heart shaped bauble that screamed middle school. I bought them and removed the bauble, which left only the pretty gold design above.
We all have a million tricks we do each day to save money, but still look good and enjoy life. I want to hear what yours are.
So, I am giving away three e.l.f. eyeshadow brushes (see #1). You can win by emailing me (jodylong82@gmail.com) your favorite "cheap" thing, favorite free thing, or best tip (it can be beauty, cooking, anything...). Feel free to send multiple answers. YOU DON'T HAVE TO BE ONE OF THE FIRST THREE TO ANSWER TO WIN. A panel of judges (okay, not really just me...) will choose the three best submissions and I will post the winners and answers on Monday.
There will be no blog posts on Saturday and Sunday. I will be busy working on a new look for the blog.
Can't wait to read your submissions!
PS- Today, I sent out the crocheted head warmers to last week's winners.