Record of plagues can be found in many ancient religious texts. When hearing the term "plague" one might instantly think of Moses and the 10 plagues of Egypt (Think water to blood, locusts, death of first born...all that good stuff.).
Or maybe your mind turns to the Bubonic Plague, also known as Black Death. T

he most devastating

pandemic

in

human history

, peaking in Europe between 1348 and 1350.
Thankfully, medical advances now keep us from experiencing a repeat of such a horrific plague. But, we are still left with what I call modern day plagues.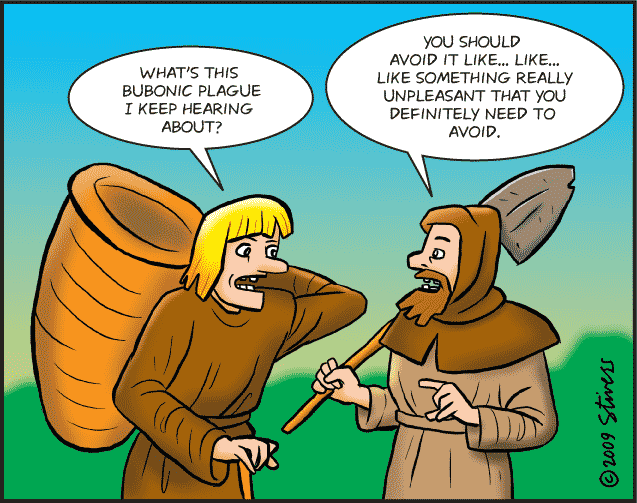 There are a few things currently going on in our society that seem to be challenging countless families. One of which is Autism. April is Autism awareness month so I wasn't surprised to hear Diane Rehm discussing autism on NPR this morning. Cases of Autism are occurring at an alarming rate and no one seems to have concrete answers for cause and treatment.
(Here is a link to Diane Rehm's site and a clip from the PBS News Hour series on Autism (Once on her page, just scroll down a bit and you'll find it.).
Something else I categorize as a modern day plague is depression. Depression has gone on as long as humans have existed, but it now seems more prevalent than ever. You can't find a person who hasn't been affected by it in some form or another (Whether it be that they themselves are suffering or someone they love is.).
Both Autism and depression are very controversial topics. People have very strong and varied opinions on cause and treatment. There are many theories of genetic predisposition and contributing environmental factors as causes in both Autism and depression. Personally, I think it's a very unique combination of any number of causes for each individual. There is no blanket statement that can explain these "plagues" and why they occur nor is there a common cure that works for everyone.
I also have another theory regarding some of our modern day plagues. Another component to add to our list of possible causes. There has never been a period in time when physical life has been easier than the modern age we now live in. Maybe...just maybe...God has given us these challenges so that we can be tested and in turn learn valuable lessons of patience, endurance, compassion, and strength.
That may not be the whole reason, but it may be part of it. Something to think about.
On to another modern day challenge- excess fatage (Once again, I know fatage is not a real word, but it's a Jody word...so there!). The cause of this one, in most cases, is clear. Eating too much junk and not exercising equals an unhealthy weight.
Thanks to all of the delicious recipes you have been sending me, I am now in danger of major over-eating. But, I will live on the edge for the sake of experimentation and finding some great family dinners. I know...life is hard. Please keep the recipes coming! I have no idea how I'm going to pick which ones to try. They all sound amazing! I may have to call a family council:).
You can submit your recipes as a comment below this post or yesterday's post. Or by emailing me at jodylong82@gmail.com.
Also, I know many of you follow me through facebook or email subscription, but if you'd like to openly show your support you can become an official follower to the right by clicking follow and creating a google account (It's easy and I appreciate it.). If that's not how you roll, no problem...just keep on reading. You are the best!